The 8th International Coronary Congress
Greeting from Program Chair
Coronary Week 2022開催に際して
日本冠動脈外科学会 理事長
ICC 2022 Program Chair
荒井裕国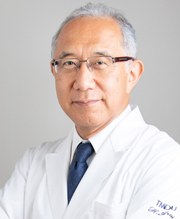 この度、Coronary Week 2022と題して、日本冠動脈外科学会(JACAS)、日本冠疾患学会(JCA)、International Coronary Congress(ICC)の3学会が12月1日~3日に、東京駅前のJPタワーホール&カンファレンスにて合同で開催されます。ICCは、第1回が2015年に第1回学術集会がニューヨークで開催され、以後、ニューヨークと米国以外で交互に開催されてまいりました。第2回がインド、第4回が中国で、第6回はCOVID-19のため東京開催が延期となってVirtualで行われ、今回第8回が、東京で現地開催されます。
Coronary Week 2022の会期は、ICCは、12月1、2、3日の3日間全てで開催されますが、JACASは12月1、2日、JCAは12月2、3日のみの開催となります。ICCのメインセッションとしては、12月1日がJACASとの合同で、12月2日は3学会合同で、12月3日はOPCAB Master Classが、いずれも日英・英日の同時通訳付きで行われます。
現在、International Facultyとして以下の20名の先生方の来日が決定しています。
John D. Puskas, David P. Taggart, Mario F. Gaudino, Stephen Fremes, Umberto Benedetto, Faisal G. Bakaeen, Bob Kiaii, Husam H. Balkhy, James Tatoulis, Piroze Davierwala, Ki-Bong Kim, Sigrid E. Sandner, Torsten Doenst, Michael E Farkouh, Vipin Zamvar, Gil Bolotin, Sotirios Prapas, Gianluca Torregrossa, Suchart Chaiyaroj, Jun Aventura
冠動脈外科領域でこれほど多数の豪華海外メンバーが本邦に集結するイベントは初めてです。ジョイントセッションでのご講演を是非、ご期待ください。
多くの皆様のご参加をお待ちいたしております。
Faculty
ICC2022 Program Chair
Hirokuni Arai


President of Hokushin General Hospital, Nagano Japan
Professor Emeritus, Tokyo Medical and Dental University
Society President of Japanese Association for Coronary Artery Surgery (JACAS)


CV
ICC2022 Course Directors
John D. Puskas (USA)


Professor of Cardiovascular Surgery Icahn School of Medicine at Mount Sinai New York, NY
Chairman, Department of Cardiovascular Surgery
Mount Sinai Morningside (formerly Saint Luke's),
Mount Sinai Beth Israel and Mount Sinai West (formerly Roosevelt) Hospitals
New York, NY


CV




David P. Taggart (UK)


Professor of Cardiovascular Surgery, the University of Oxford


CV




Shuichiro Takanashi


Vice President, Chief
Department of Cardiacvascular Surgery,
Kawasaki Cardiac Center, Kawasaki Saiwai Hospital
Special Vice President, Chief
Department of Cardiovascular Surgery,
Sakakibara Heart Institute


CV



ICC International Faculty
(In alphabetical order of Surname)
Faisal G. Bakaeen (USA)




CV

Husam H. Balkhy (USA)




CV

Umberto Benedetto (UK)




Gil Bolotin (Israel)




CV

Piroze M. Davierwala (Canada)




CV

Torsten Doenst (Germany)




CV

Michael E. Farkouh (Canada)




CV

Stephen E. Fremes (Canada)




CV

Mario F. Gaudino (USA)




CV

Bob Kiaii (USA)




CV

Ki-Bong Kim (Korea)




CV

Sotirios N. Prapas (Greece)




CV

Sigrid E. Sandner (Austria)




CV

Deane E. Smith (USA)




CV

James Tatoulis (Australia)




CV

Gianluca Torregrossa (USA)




CV

Vipin Zamvar (UK)




CV
ICC Japanese Faculty (Program Committee)
(In alphabetical order of Surname)
Toshihiro Fukui




CV

Kimikazu Hamano




CV

Tomohiro Mizuno




CV

Hiroshi Niinami




CV

Takayuki Ohno




CV

Taichi Sakaguchi




CV

Hirofumi Takemura




CV

Hitoshi Yaku




CV
JACAS Asian Faculty
(In alphabetical order of Surname)
Nuttapon Arayawudhikul (Thailand)




CV

Avenilo (Jun) L. Aventura (Philippines)




CV

Suchart Chaiyaroji (Thailand)




CV

OhChoon Kwon (Korea)




CV

Jeong Seob Yoon (Korea)




CV
Congress Information
Name
The 8th International Coronary Congress (ICC2022)
Date
December 1 (Thu.)-3(Sat.), 2022
Venue
JP TOWER Hall & Conference (Marunouchi South Entrance, Tokyo Station)
Program Chair
Hirokuni Arai
Professor Emeritus, Tokyo Medical and Dental University,
President of Hokushin General Hospital,
Society President of JACAS (Japanese Association for Coronary Artery Surgery)
Parallel
Meetings

The 34th Annual Meeting of the Japanese Coronary Association
Date:December 2nd (Fri.) – 3rd (Sat.), 2022
Presidents:
Masato Nakamura
Cardiovascular Medicine, Toho University Omori Medical Center
Yoshinori Watanabe
Cardiovascular Surgery, Toho University Omori Medical Center

The 25th Annual Meeting of the Japanese Association for Coronary Artery Surgery
Date:December 1 (Thu.)-2 (Fri.), 2022
President:
Shuichiro Takanashi
Kawasaki Heart Center, Kawasaki Saiwai Hospital
Cardiac Surgery, IUHW Mita Hospital
Abstract Submission
Abstract submission is closed. Thank you for your submission.
Program at a glance


▲クリックするとPDFが開きます
Preliminary Program
Preliminary Program of ICC2022
November 30th, 2022
Evening
Welcome reception at venue foyer (4F, JP Tower Hall & Conference)
December 1st, 2022
7:45 -8:00
Opening Remarks
8:00 -10:00
Panel discussion "Harvest and Deployment of Coronary Bypass Grafts in 2023"
Moderators: John D. Puskas, Hirokuni Arai
Speakers:
John D. Puskas "Safe Use of BITA Grafts: Skeletonized versus Non-Skeletonized Harvest"
David P. Taggart "How to Harvest and Deploy BITA Grafts"
James Tatoulis "30 Years of RA Grafting"
Mario F. Gaudino "How to Harvest and Deploy RA Grafts"
Hiroshi Niinami "How to Harvest and Deploy the GEA in All-Arterial Grafting Procedures"
Ki-Bong Kim "Fate of competitive graft flow"
Umberto Benedetto "Current Evidence for the use of non -touch SVG"
Gil Bolotin "The Viola // a new anastomotic device"
Toshihiro Fukui "Graft Selection Questionnaire results: Current Graft Deployment in Japan"
10:10 -10:40
Debate : Use of FFR for CABG
Moderators: Mario Gaudino, Tatsuhiko Komiya
Speakers:
Pro: Torsten Doenst
Con: John D. Puskas
10:40-10:55
JACAS Registry Report
Speaker: Noboru Motomura
10:55-11:35
Why is Off- pump CABG Still the Major Procedure in Japan? –Current status of Japanese off-pump CABG
Moderators: David P. Taggart, Shuichiro Takanashi
Speakers:
Hirokuni Arai "Development of OPCAB in Japan"
Panel Discussion: JACAS speakers
Lifetime Achievement Award Candidate: Yukiyasu Sezai, Hisayoshi Suma
11:35 -11:55
JACAS Society President Report
Speaker: Hirokuni Arai
11:55 -12:25
JACAS Presidential Address
Speaker: Shuichiro Takanashi
12:35-13:25
Luncheon Seminar
13:35 -15:05
Non-sternotomy CABG-MICS /Robotic/Hybrid CABG
Moderators: Bob Kiaii, Taichi Sakaguchi
Speakers:
Piroze Davierwala "Evidence base for MICS CABG"
Taichi Sakaguchi
Keita Kikuchi
Bob Kiaii "Robotic MIDCAB"
Husam H. Balkhy "Robotic BITA grafting"
Gianluca Torregrossa "How to start Robotic CABG program"
15:15 -16:05
Afternoon Seminar
16:15 -17:55
CABG for low LV function 'Why and How'
Moderators: Stephen E. Fremes, Hirofumi Takemura
Speakers:
Sigrid E. Sandner "Evidence base for CABG in patient with low LV function"
Michael E. Farkouh "The role of preoperative viability assessment in patient selection for CABG"
Stephen E. Fremes "STICH3C comparing PCI and CABG in patients with LV dysfunction"
Tomohiro Mizuno "Emergent CABG with ECMO support in ACS patients"
Hirofumi Takemura "CABG for Low EF, as many grafts as possible"
Keitaro Domae "IMPELLA supported CABG"
Deane Smith "Impella Supported CABG: US Perspective"
18:00 -18:20
Intraoperative TTFM for CABG : Evidence and Expert Opinion Statement 
Moderators: David Taggart, Hirokuni Arai
Presenter: Mario Gaudino
Speakers: John Puskas, Sigrid Sandner, Faisal Bakaeen, Torsten Doenst, Stephen Fremes, James Tatoulis, Tohru Asai
December 2nd, 2022
8:00 -9:30
Controversies in management of CAD post ISCHEMIA
Moderators: Hitoshi Yaku, Masato Nakamura , John D. Puskas
Speakers:
Shun Kosaka: Overview
Hiroki Shiomi: Cardiology1 (PCI)
Kenichi Tsujita: Cardiology2 (Japanese Interventional Cardiology Perspective)
Stephen Fremes: Surgery1 (AHA Guidelines perspective)
Faisal G. Bakaeen: Surgery2 (STS/AATS perspective)
Michael E. Farkouh: Cardiology3 (Non-Interventional Cardiology Perspective)
9:40 -11:25
Management of CAD in 2025-2030 : Beyond FAME III and ISCHEMIA
Moderators: Toshiro Shinke, Toshihiro Fukui, Faisal G. Bakaeen
Speakers:
Michael E Farkouh "Cardiologist's perspective of FAMEIII"
David P. Taggart "Surgeon's perspective of FAMEIII"
Umberto Benedetto "How will the epidemic of diabetics change management? (Surgeon's perspective)"
Sunao Nakamura "How will the epidemic of diabetics change management? (Cardiologist perspective)"
Stephen E. Fremes "Impact of Kidney Disease in Revascularization (Surgeons perspective)"
Ken Kohzuma "Impact of Kidney Disease in Revascularization (Cardiologist's perspective)"
Michael E. Farkouh "Non interventional cardiologist's vison of the future"
11:30 -12:10
Special Lecture
Speaker: Yutaka Shiraishi
12:20 -13:10
Luncheon Seminar
13:20 -14:50
Advanced revascularization technique Cardiologist vs Surgeon
Moderators: Mario F. Gaudino, Yoshinori Watanabe, Yoshihiro Morino
Speakers:
Satoru Sumitsuji: Cardiologist 1
Atsunori Okamura: Cardiologist 2
Shuichiro Takanashi: Surgeon 1 (stentectomy/endarterectomy)
Sotirios N. Prapas: No-aortic-touch, all-arterial OPCAB (European perspective)
John D. Puskas: No-aortic-touch, all-arterial OPCAB (USA perspective)
Husam H. Balkhy: Minimally invasive LITA vs PCI for the LAD (Surgeon's perspective)
Fuminobu Yoshimachi: Minimally invasive LITA vs PCI for the LAD (Cardiologist perspective: Less invasive PCI: distal radial approach)
15:00 -15:50
Afternoon Seminar
16:00 -17:30
Heart Team Discussion -Who will treat this case?-
Moderators: Hirokuni Arai, Yasunori Ueda, David P. Taggart
Speakers: Michael E. Farkouh, John D. Puskas, Tohru Asai, Shuichiro Takanashi,
Stephen E. Fremes, Torsten Doenst, Sigrid E. Sandner, James Tatoulis, Vipin Zamvar, Sunao Nakamura
17:40 -18:30
Evening Symposium
December 3rd, 2022
7:00 - 9:00
International Competition of Coronary Anastomosis
9:30 - 14:15
OPCAB Masterclass